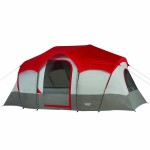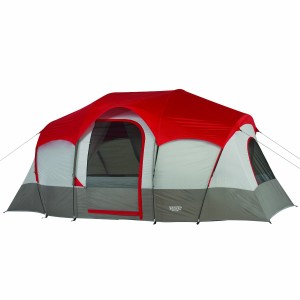 When you go camping, it is really helpful to have a camping checklist to help you prepare. You need to remember all the things you'll need, before you leave. Most camping disasters occur due to not planning and not having the right camping gear when you need it.
To help you make sure your trip goes as well as possible, we have created this camping checklist to help you enjoy a successful and memorable experience.
(We've organized the checklists into a few subcategories to make it a little easier to use.)
1. For Sleeping
Sleeping bags
Pillows
Blankets
Groundsheet
Air bed (if desired)
Tent, large enough for your group
Wooden mallet
2. Cooking and Eating
Propane stove, or grill
Matches, lighter
Wood, charcoal or propane
Pots, pans
Plates and cutlery
Mugs, cups or glasses
Food and drink
Cooking oil
Cooking utensils (spatula, ladle, etc.)
Can opener, corkscrew
Sharp knife
Thermos flask
Ziploc bags
Food storage containers
Foil, paper towels, napkins
Dishwashing bowl and soap
Dish towels
3. First Aid
First aid kit
Antihistamines
Insect repellent
Anti-itch cream
Sun cream
Bandaids/bandages
Antiseptic, antibiotic ointment
Pain killers
4. Personal Hygiene
Toothbrush, toothpaste, floss
Soap and shampoo
Comb, brush
Make-up mirror
Toilet paper
Deodorant
Towels
Wet wipes
Sanitary napkins
Condoms (if you want)
5. Clothing
Cold Weather:
Warm clothes
Long-johns
Raincoat, umbrella (if it looks like rain)
Hiking boots, shoes
Winter hat
Gloves/mittens
Warm Weather:
Light clothes
Swimsuit
Sandals or flip-flops
Sunscreen
Beachwear
6. Miscellaneous Items
Pen and paper
Map and compass (if desired)
Mobile phone (make sure your battery is charged)
Flashlight (with spare batteries)
Camera
Binoculars
Entertainment, radio, board games
Shovel
Backpack
Portable chairs
Simple tools (hammer and screwdriver)
Duct tape (good for almost every problem)
This list does not cover everything you might need for a camping trip, but it is a thorough list to help you pack for your trip. I would suggest you take notes as you pack and while on your trip, so that if you notice something you wish you had packed, you can add it to the list to help you the next time.
You can buy most of what you need at Walmart (for great prices) or a local camping supplies stores, or you can get a lot of these things delivered to your door by ordering from eBay or Amazon. Check out Amazon.com for great prices on tents, etc. and to buy certain items and camping supplies, like backpacks, food, and air beds.
I hope this camping checklist is helpful for you.