Camping Checklist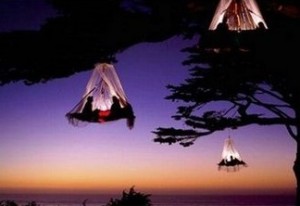 When you're ready to take a family camping trip, it's nice to have a camping checklist so you don't have to try to remember everything off the top of your head. Pilots have a checklist, businesses have checklists, so you might as well use a camping check list, too!
Note: This is a long and general camping check list. It probably includes some things that you don't need to take, and it certainly doesn't include every single thing that you might ever think of taking. I hope this general checklist is helpful. Have a great time camping. (Take this checklist with you, and if you find something is missing, write it down on the checklist so you will remember to bring it next time.)
Cooking Equipment
Some say the best part of camping is cooking out on an open fire and eating outdoors.
O Pots and pans
O cutlery, plates, glasses or cups
O food to cook
O cooking oil
O fruit
O snack foods
O water and other drinks
O matches
O cooking stove
O cooking utensils, such as spatula, etc.
O Can opener
O condiments
O serving spoons
O recipes
O cooking knives
O plastic or foil for wrapping food
O thermos
O plastic bottles
O paper towels and napkins
O dish washing tub and soap
O wash cloths
Sleeping Gear
O Tent
O wooden mallet
O Tent fan and light
O Sleeping bags
O pillows
O ground cover sheet
O air mattresses
O mosquito net
Medicine, First Aid
O First aid kit
O insect repellent
O sunscreen
O anti-itch cream
O Band-Aids
O pain medicine
O triple antibiotic ointment
O your prescription meds
Clothing
O Clean clothes
O Shoes and boots
O hat, cap or visor
O swimsuit
O socks and underwear
O warm clothes, if needed
O umbrella
General Items
O Shampoo and soap
O toothbrush and toothpaste
O towel
O hair brush
O mirror
O small reading light
O wallet, keys, money
O toilet paper
O wet wipes
O deodorant
O sanitary napkins
O hatchet
O flashlight
O books
O fishing gear
O Frisbee
O cell phone
O map
O compass
O binoculars
O camera
O pen and paper for jotting down thoughts
O backpack
O camping chair
O hammock
O basic tool set
O shovel
O duct tape
O adult coloring book (for de-stressing)
You can buy many of these things at Walmart before your trip. Some of them are easier to buy online and have shipped to your door. I've found that Amazon is the best for this. You can also buy a lot of these items on eBay at great prices, if you plan your trip enough in advance. There are tons of new and used camping items for sale on eBay.
Hope this helps you plan your trip. Have an awesome time.